Our mini GWO at Gold's Gym Marikina courtesy of Daltonwankenobi.
WARNING:
Blurry Photos due to the trembling hands because of the draining workout program.
Trained using the Monster Milk Back workout.
Warmed up with 4 sets of Pullups (As many as you can). Habang nag pu-pullup kame may 2 tibo na naa-amaze kasi ang lalaki nila tas nagpu-pullup ng madami.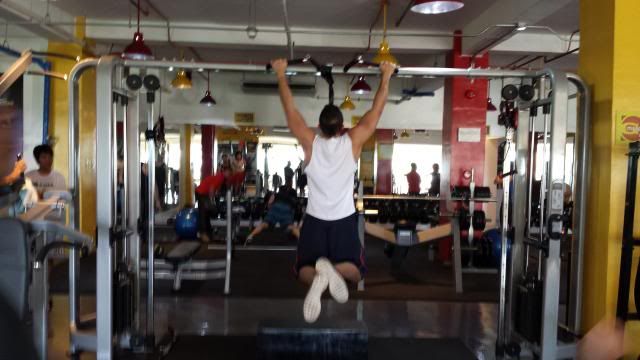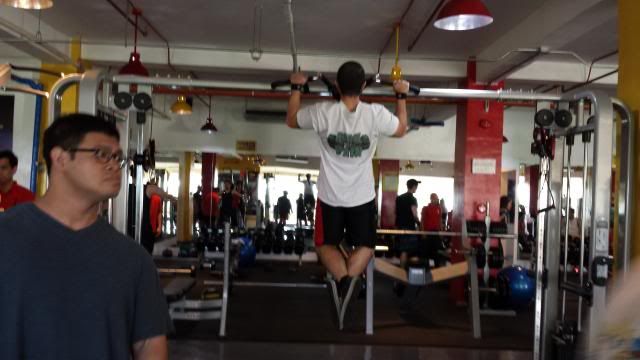 Lat Pulldown machine. 4 sets of 12-15reps for wide grip and 4 sets of 12-15 reps for narrow grip: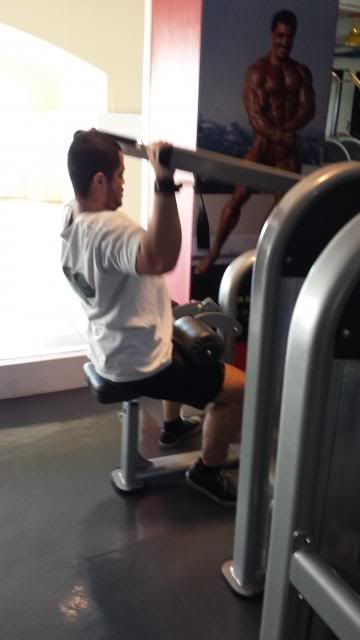 Dumbbell Rows - Lat activated pulls: 4 sets of 12-15 reps.
Dalts in action habang kumukuha ako ng photo: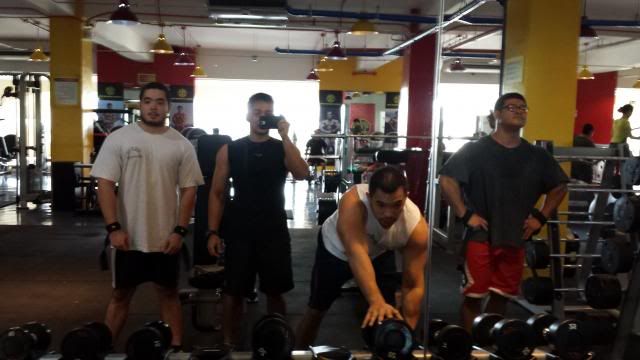 Rows - Superman Grip: 4 sets of 12-15reps. Suko ako dito sa kanila bumaba ako ng 10lbs LOL
Sithlord in action motivating richierichkid
If you wanna fly come train withe me!
Group Shots!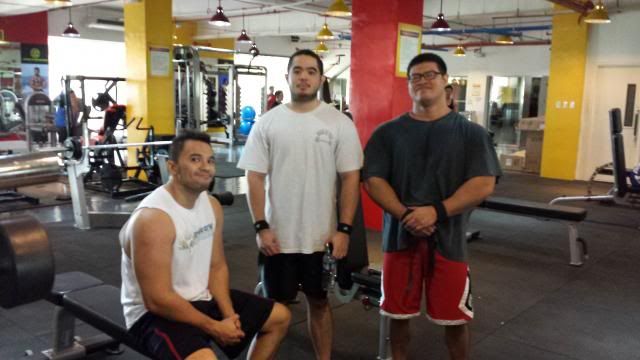 Ayaw kasi dumikit ni richierichkid kay sithlord ayan tuloy LOL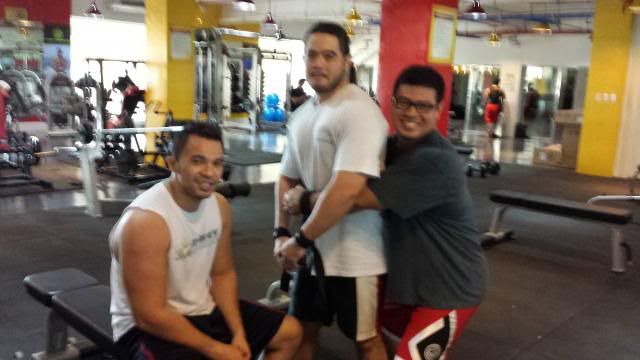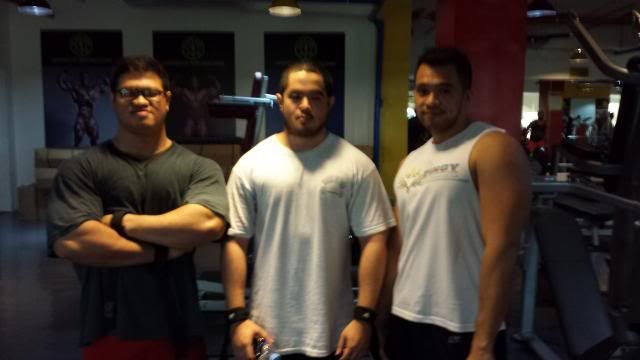 Ako sa gitna ng dalawang nagu-umpugang BRASO!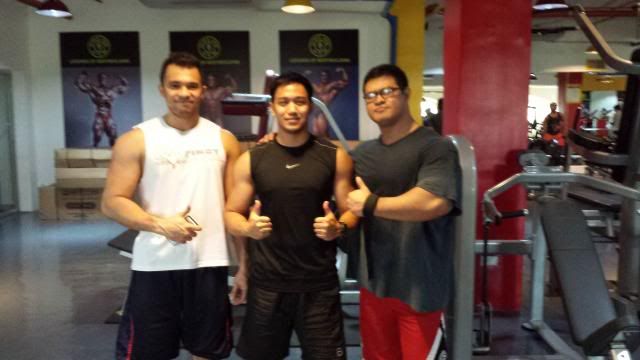 Sa excitement ko mag gold's I commited a sin! Curling in the squat rack!
POST-WORKOUT at NARUTO's SECRET RAMEN SHOP:
Waiting to be seated at punuan sa kainan. It's a small joint but people lineup and are willing to wait just to dine in.
Yates crying over how good the food was.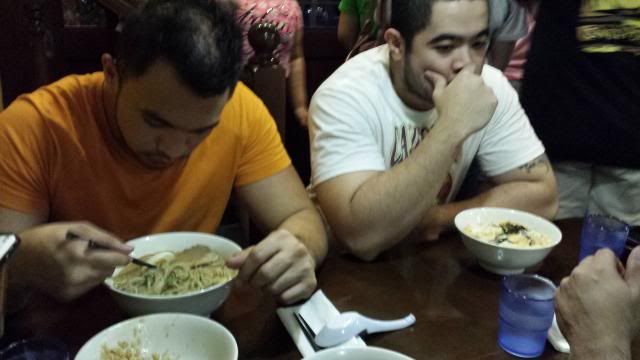 That RAMEN!