nag start ako mag gym last nov 2010-feb2011 yung unang gym ko is parang wala lang kasi pagtapo ko mag gym inom so lumaki ako ng todo weight ko naging 80kgs tapos bandang march natigil dahil nawalan ako ng work twice a month nalang minsan wala pa.. then napakain ako ng sobrang dami at inom na naman umabot ng 87kg ang timbang ko.. until dumating ang katapusan ng june nag start na ulit ako ng gym then diet na july 5 start ng serious diet at gym schedule ko sa gym 4x a week. here's my program:
Chest, triceps = dec/inc/flat bench 3sets 12reps kada tapos ng 1set sinasabayan ko ng dumbell press na 12reps din , pull down para sa triceps.
other day:
back, shoulder, biceps = military press with single 25lbs plates raise ko pataas, tapos yung parang dead lift na machine, lateral pull down, tapos yung mga dumbel na pang back.
july 5 - oct 5 from 87kg to 73kg
with proper diet.
morning 1 rice,1 scrambled egg, 1 banana
lunch 1 rice, 1 steamed chicken breast, 1 banana
dinner 1 cup of oats, brocolli or banana.
nung bumili ako last month ng on whey meron na lahat 1 cup every meal.
now target ko is cutting phase paano ko sisimulan?
suggest naman kayo.. thanks.
Body Fats
last 2009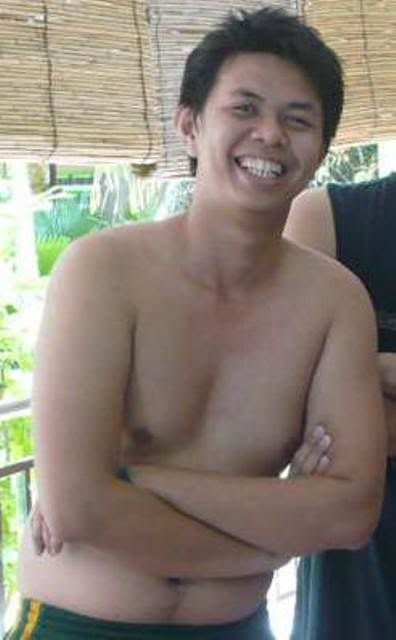 may 2011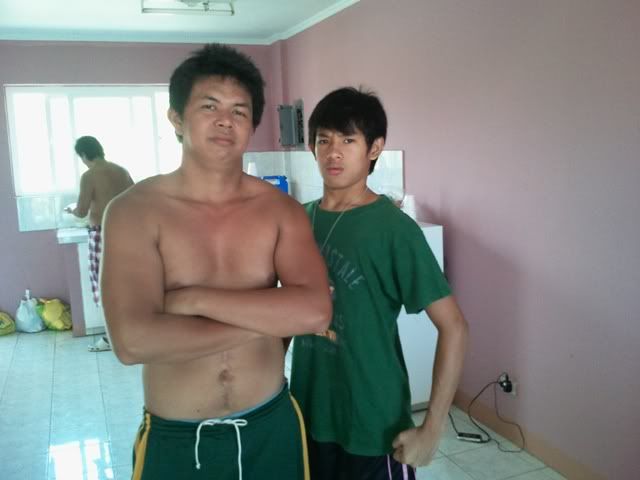 last month sept 2011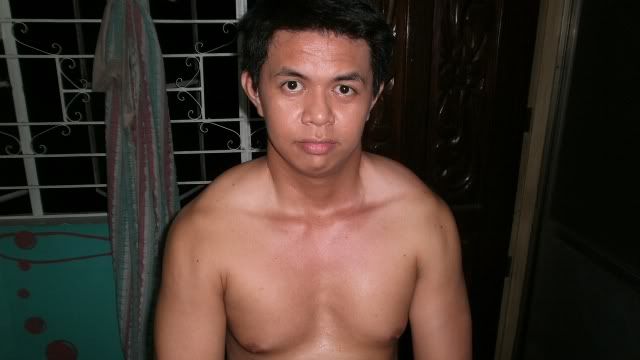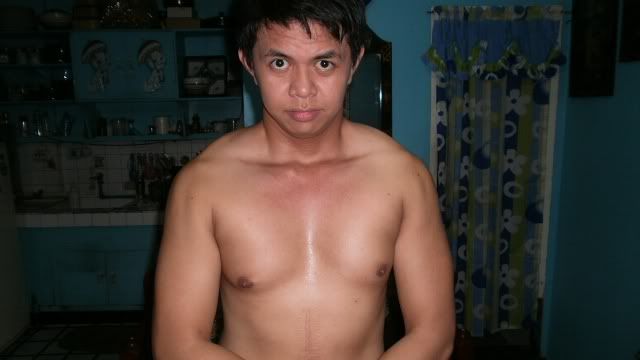 kinompare ko..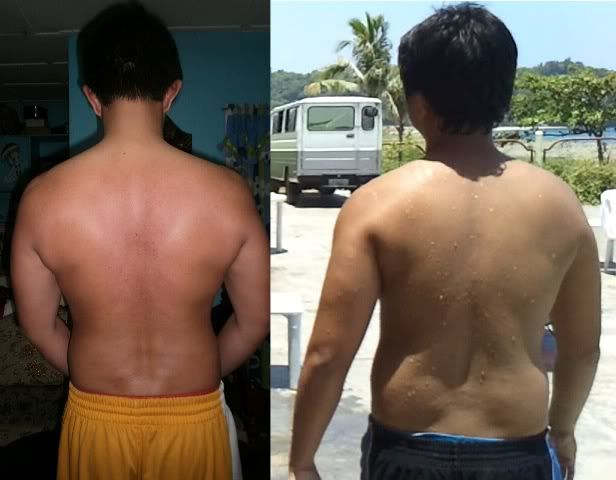 January 2012 cutting haha parang lumiit ako..
lumalaki ulit ako bulking and cutting mode ako.. pero 160lbs padin ang weight ko. may mali ba?
thanks pala dun sa turo ni last na kaya ko na weight ko sa mga programs.. nawala din yung takot ko magbuhat ng mabigat asteeg!
add ko nalang yung recent inde pa makapag pic eh wala yung camera.
update lang ako ng progress ko after last kong update.
)